About Department:
With respectful Pranamas to Dr. Sree Sree Shivakumara Mahaswamiji & Sree Siddalinga Mahaswamiji. I wish to present a brief report of events, activities & achievements of the department, during academic year 2019-20. J R Siddalinga Swamy has completed M.A. In Sanskrit & as serving as head of the department. Our department has 18th unique achievement of 100% results. The department of Sanskrit express its gratitude to Principal Dr. R Ananda Kumari for her inspiring guidance at every step.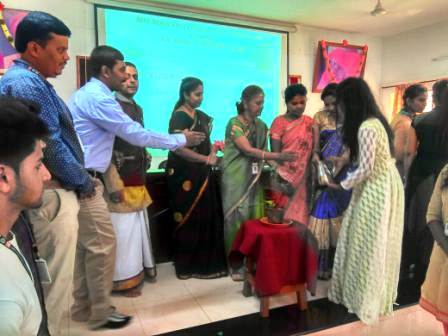 Our Vision
To develop Excellency in Sanskrit language
Our Mission
Sanskrit it a mother language of language.
To develop the ability among students to use Sanskrit language.
To improve the reading & writing skills among the students.
To enhance communication skills.
To strength student's ability to analyse, interpret & evaluate all forms of literary expressions.
Course Outcomes [CO's]
The program ensures that every candidate taking up it can obtain.
Advance knowledge of ancient Indian religion culture literature & history through the study of Sanskrit texts.
Ability to critically access existing research through careful reading analysis & discussion of Sanskrit literature ability to apply relevant theoretical respective to topics with in the field of ancient Indian religion literature & history through Sanskrit text.
Programme Outcomes [PO's]
Reasonable understanding of multi disciplinary relevance of literature in Sanskrit for ex Dharma shastra, Kautalyas, Arthashastras, Puranas, Philosophies, Medical Science etc.
Programme Specific Outcomes [PSO's]
After graduation UPSC students can apply in field of UPSC, wbcs translation etc. And also after graduation (PG) they can apply against teaching post in schools, colleges & other education institution.
Faculty Details
Sl. No.
Name of the Staff
Designation
Qualification
TEACHING STAFF
1
Sri.J.R.Siddalinga Swamy
HOD

Lecturer

M A,B.Ed

Non-Teaching Staff
1.
Ravindra. N
Peon
PUC